When deciding to get a new roof installed, it can be tough to decide what brand of shingle to choose. You can spend hours researching each brand in order to know if you've made the right decision. Truth is, there's a number of factors that go into determining picking the right roofing material, let alone the right brand of shingle for your home.

At Above & Beyond Exterior Remodelers, our goal is to make this process as easy as possible for the homeowner. Read on to learn more about our favorite shingle brands, and what each brand has to offer you.
Major Roofing Shingle Brands 
We use only the highest quality materials with each of our roof installations. That means using brands we trust. Our favorite brands include CertainTeed, Owens Corning, and GAF. They offer high quality materials at affordable prices. Their shingles are durable enough to last for years in harsh conditions.
CertainTeed
Started in 1904, CertainTeed has built a long and positive reputation for their shingles, all across the United States. The company has excelled for over a century because their shingles are extremely high quality and offer reliability to homeowners.

These reliable shingles are the rare type of high quality and affordability. CertainTeed products are known as being the superior brand to other manufacturers. 
Their shingles come in a variety of styles and colors. The CertainTeed Belmont shingle is a unique solution that replicates the appearance of slate roofs. These luxury shingles are made of layered, top-grade roofing asphalt that come reinforced by a fiberglass base. They're Class A rated for fire resistance, and protect against 110-130 mph winds. 
If you're looking for durability and high quality, CertainTeed is for you. 

Owens Corning
Owens Corning is an industry leader in shingle manufacturing with their leading product, the TruDefinition Duration Shingles. They distribute a range of roofing and building materials that extends beyond roofing. Owens Corning has been producing shingles since 1938 and has gained the reputation as a trusted brand in the industry.
These shingles come in a variety of colors, and have been engineered for durability and attractiveness. Owens Corning shingles are on the forefront of material technology with their triple-layer protection for reinforcement, and Tru-Bond sealant that grips the bottom layer better than traditional shingles.
The wind rating on their shingles clocks in at 130 mph, and are ENERGY STAR rated which guarantees a high level of energy efficiency.

The bottom line is, if you're looking for a high quality shingle utilizing advanced technology to create an extremely durable roof, then Owens Corning might be the right choice.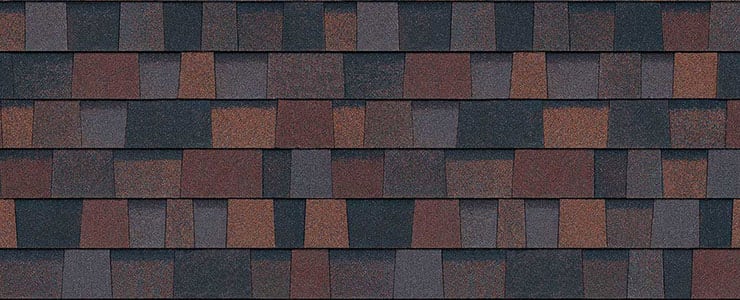 GAF
GAF makes an attractive shingle that has become one of the most popular in the country. Their high quality materials and stylish designs make for one enticing shingle. 
Like its competitors, GAF's shingles are rated for 130 mph, and they come with a generous Golden Pledge Warranty. 
Residents know it's a brand they can trust, and they come in at a reasonable price point. GAF shingles come in a range of colors and styles to match any look the homeowner wants. If there's any issues, their customer support team will take care of them right away.
Consult Your Local Roofing Company
Investing in a new roof is a big decision. If you're still deciding between shingle companies, make sure to check out our favorite brands above. They each have different benefits that homeowners love, and come in a variety of styles. 
If you still can't decide, get in touch with us to help out. At Above & Beyond, we're here for all your roofing needs.